Blog
November 2020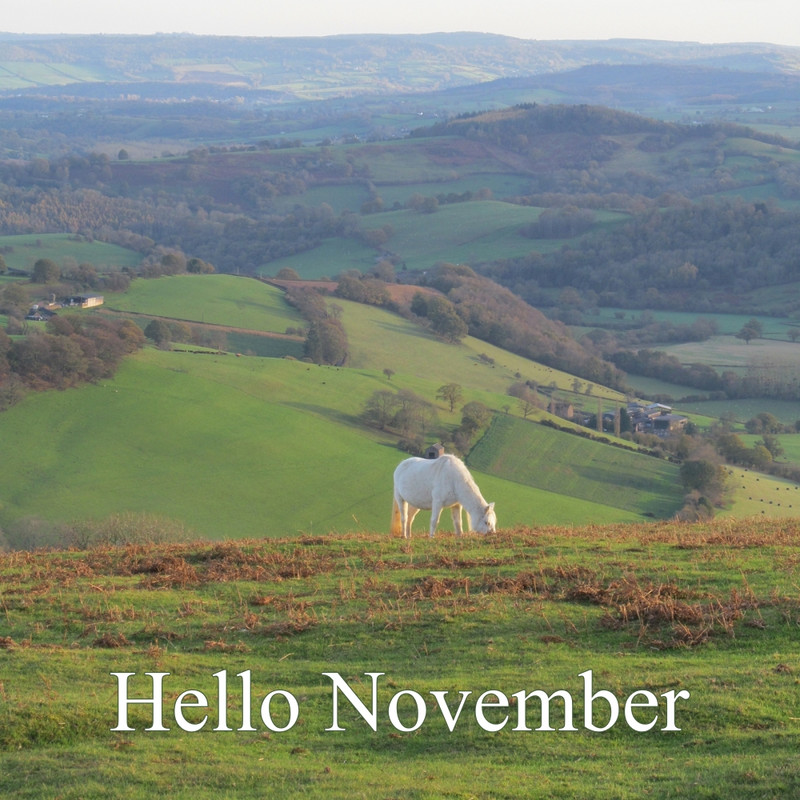 Wild pony on Garway Hill, one of my favourite walks with its panoramic view of the Herefordshire countryside.
---------------------------------------------------------------
October 2020
We Live in Strange Times
We also live in strange places: each in a universe of our own. The people with whom we populate our universes are the shadows of whole other universes intersecting with our own. Being able to glance out into this bewildering complexity of infinite recursion and say things like, "Oh, hi, Ed! Nice tan. How's Carol?" involves a great deal of filtering skill for which all conscious entities have eventually to develop a capacity in order to protect themselves from the contemplation of the chaos through which they seethe and tumble. So give your kid a break, okay?'
Douglas Adams
Now, in the midst of the Coronavirus pandemic, times seem stranger than ever. Knowing that each generation has faced its own hardships only serves to emphasise how fragile our delicately balanced ostensibly stable society is.
But life goes on – in a strange kind of way – and new life is still celebrated in some of the traditional ways.
In addition to my own work, I occasionally make pieces for John Mckellar Designer Jewellery, a contemporary jeweller's down a picturesque little street in Hereford, called Church Street, with a shop front that could have come straight out of an Anton Pieck painting (Anton Pieck Museum). A couple of weeks ago I was asked to make two expandable baby bangles for one of their customers – a first for me, so I decided to share the process.
The silver wire chosen by the customer was just too cute – an adorable procession of farmyard animals along a 10mm-wide strip of Sterling silver. A little wide perhaps for a baby bangle, but charming nonetheless.
Step 1 was to decide on a plan of approach, starting at which point to saw and how to overlap the frieze to preserve the best-possible image for the front of the bangles. There wasn't much room for manoeuvre within the length provided, so I felt quite pleased to have two puddle ducks and a bunny on one front and mother goose on the other!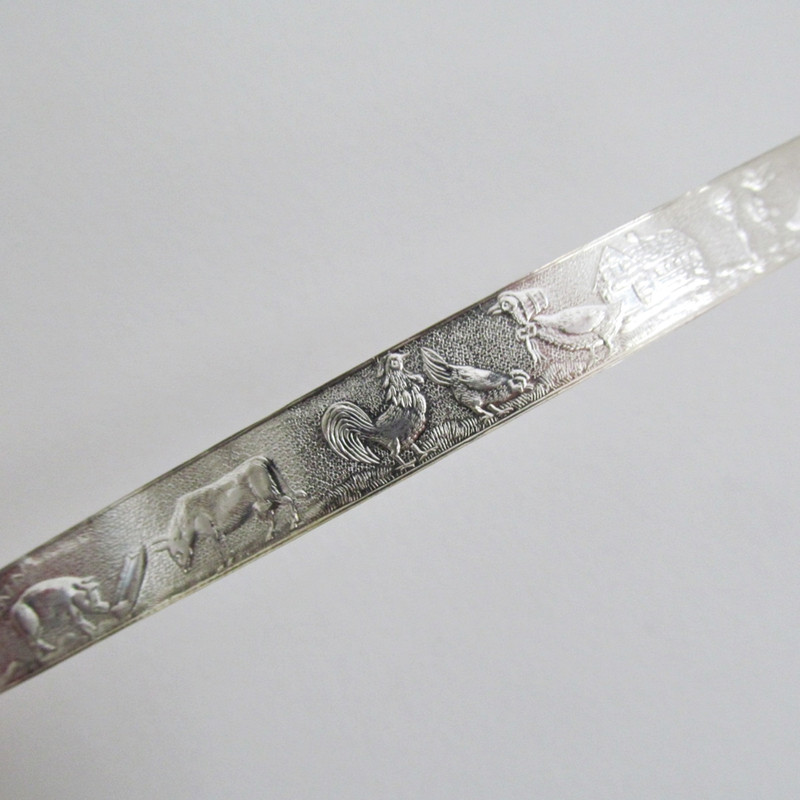 Step 2
was to file the ends flush for soldering into a solid bangle.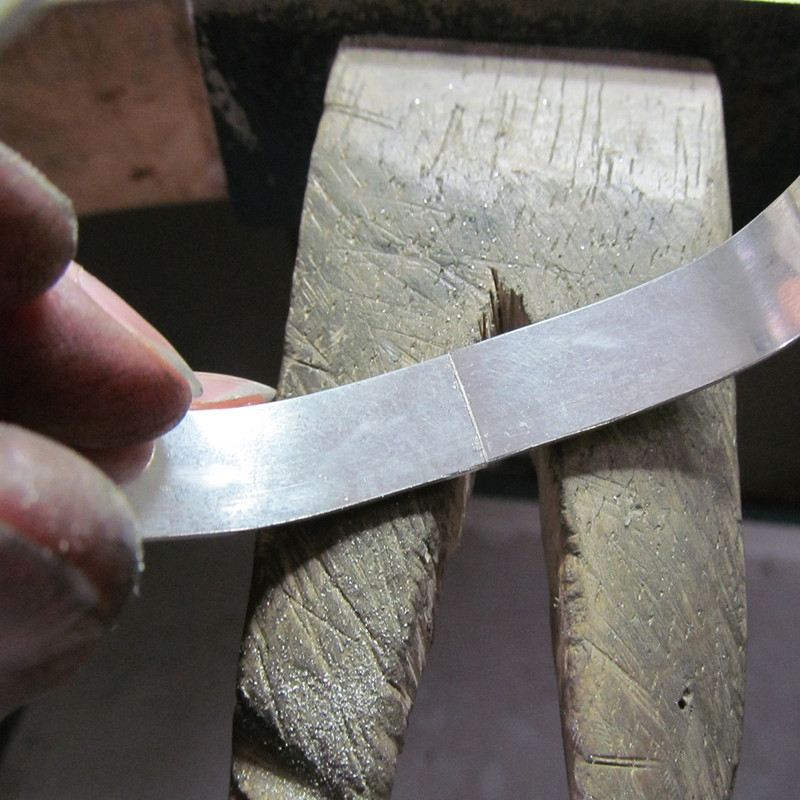 Step 3
was to tap it into a perfect circle on a bangle mandrel and sand and polish the inside and edges.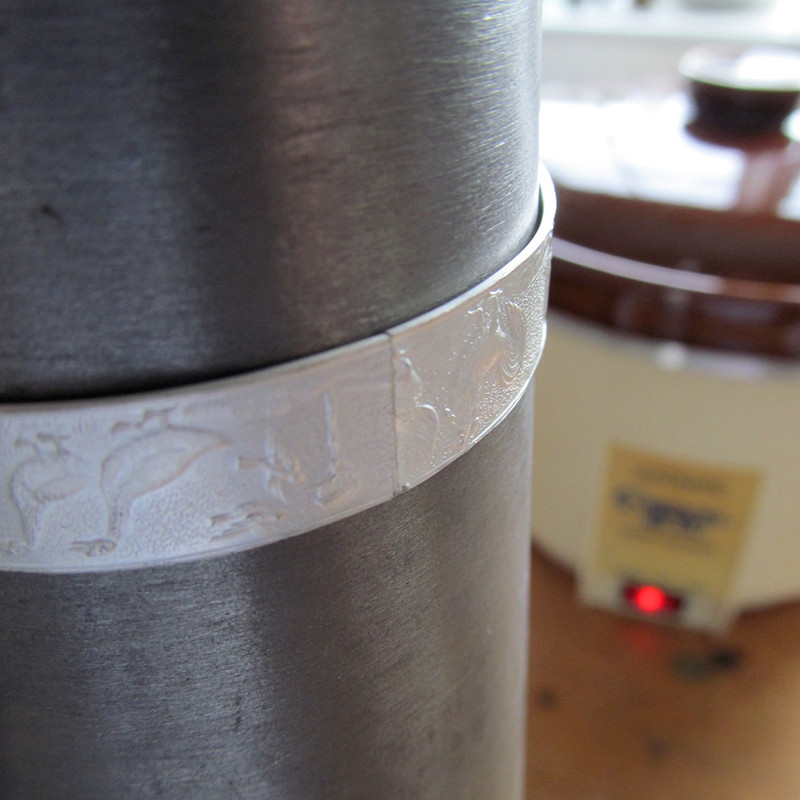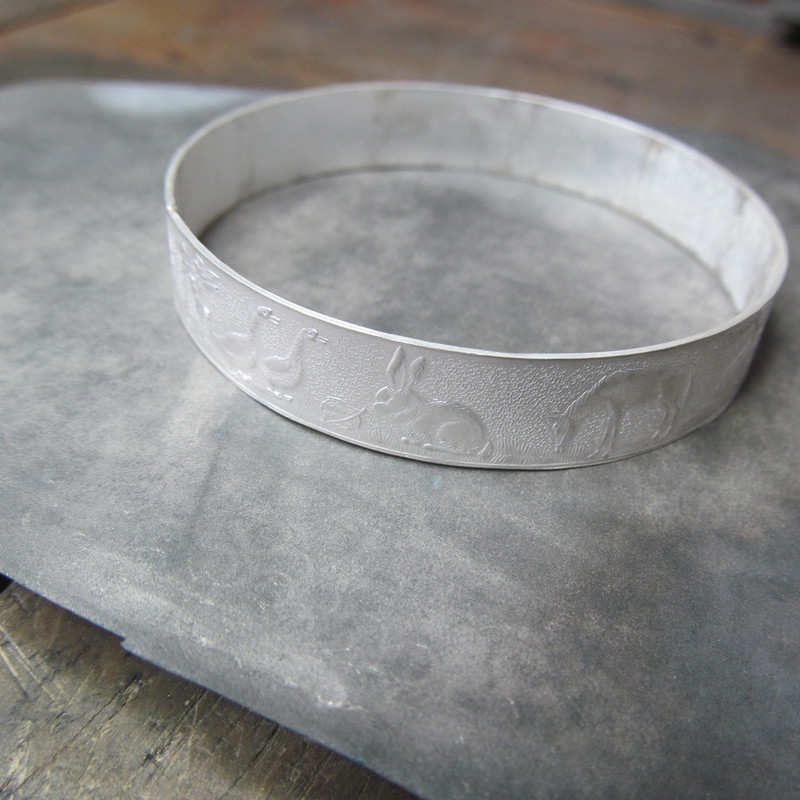 Step 4
was to decide on the size of and make the brackets, leaving enough room for the bangle to adjust smoothly. These too had to be sanded and polished, as once soldered the inside would no longer be accessible.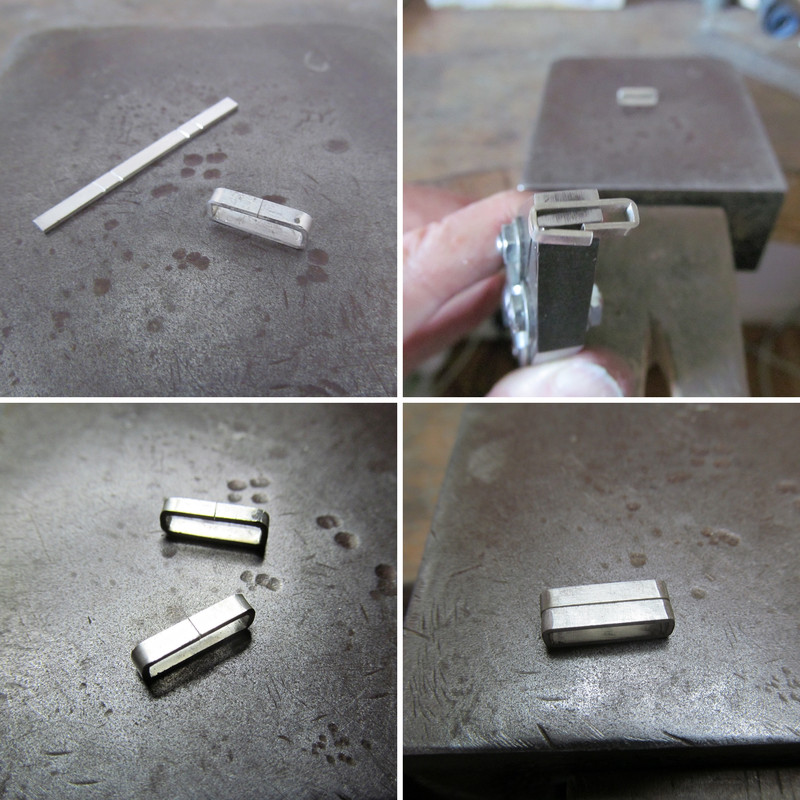 Step 5
was to saw open the bangle and file away a little of the relief pattern to seat the brackets.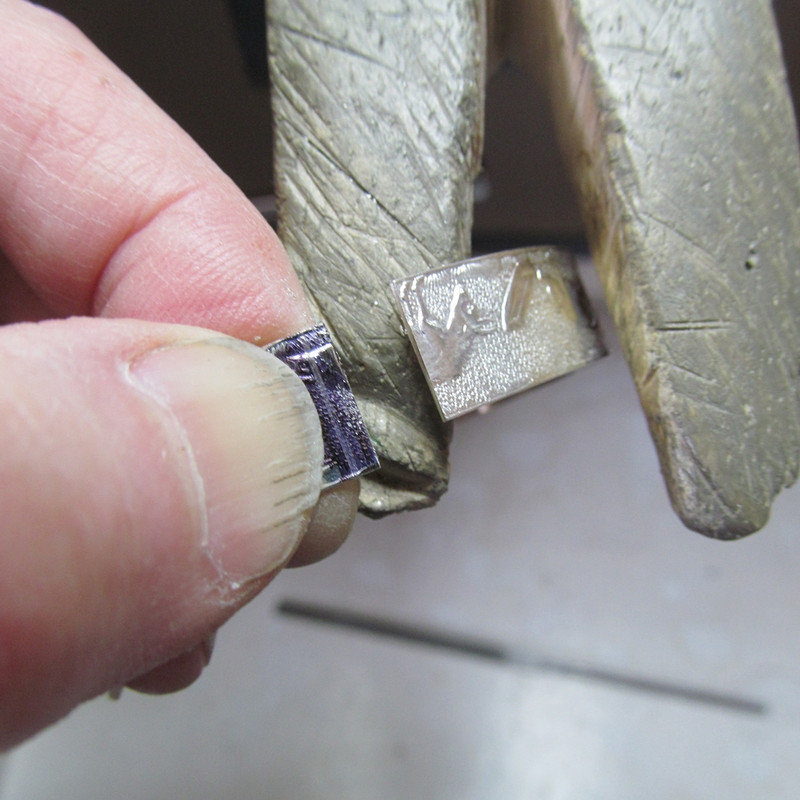 Step 6
was to set everything up for soldering, ensuring that the brackets remained at exactly 90 degrees to the bangles.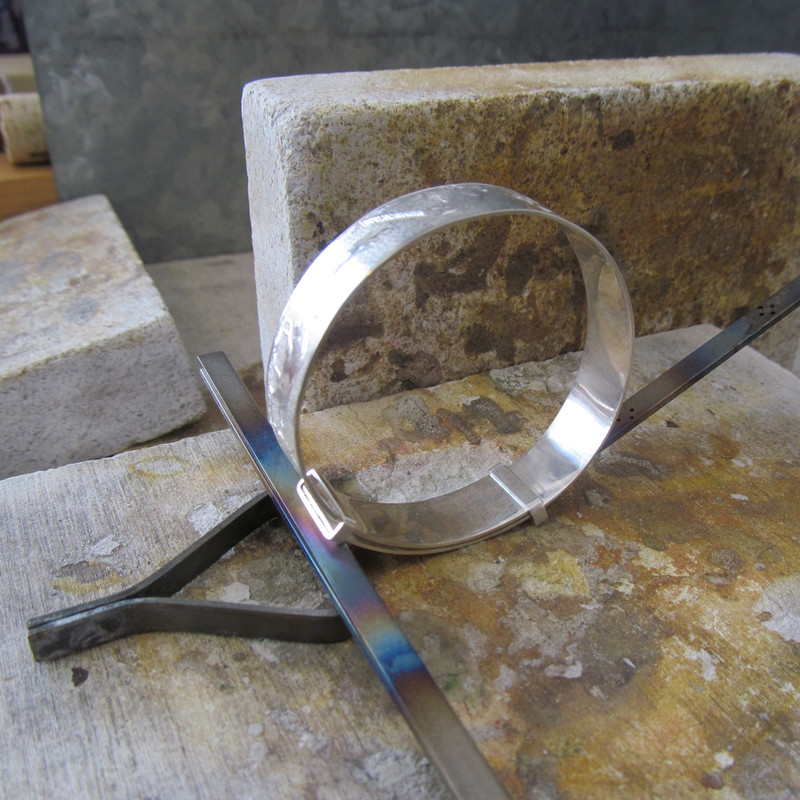 Step 7
was to saw away the slightly protruding top end of the bangle, making sure that the saw blade stayed well away from the frieze!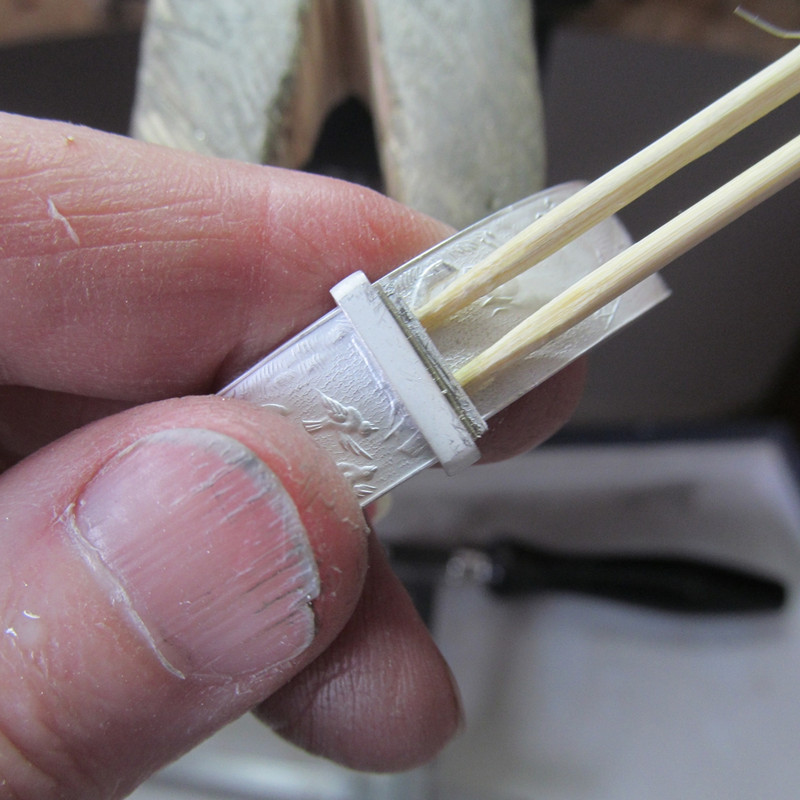 Step 8
was a final polish and burnish.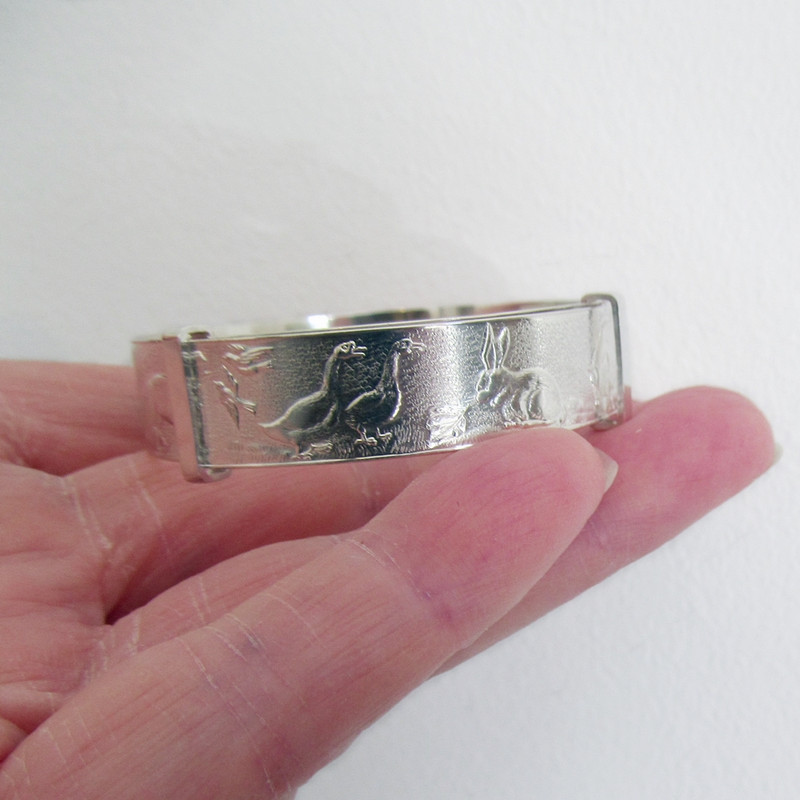 I wonder if the babies for whom these bangles are intended will live in strange times too as adults. If I think back to how different our world was thirty years ago, I'm sure their world will be strange to us, but I hope they'll live in better times.
---------------------------------------------------------------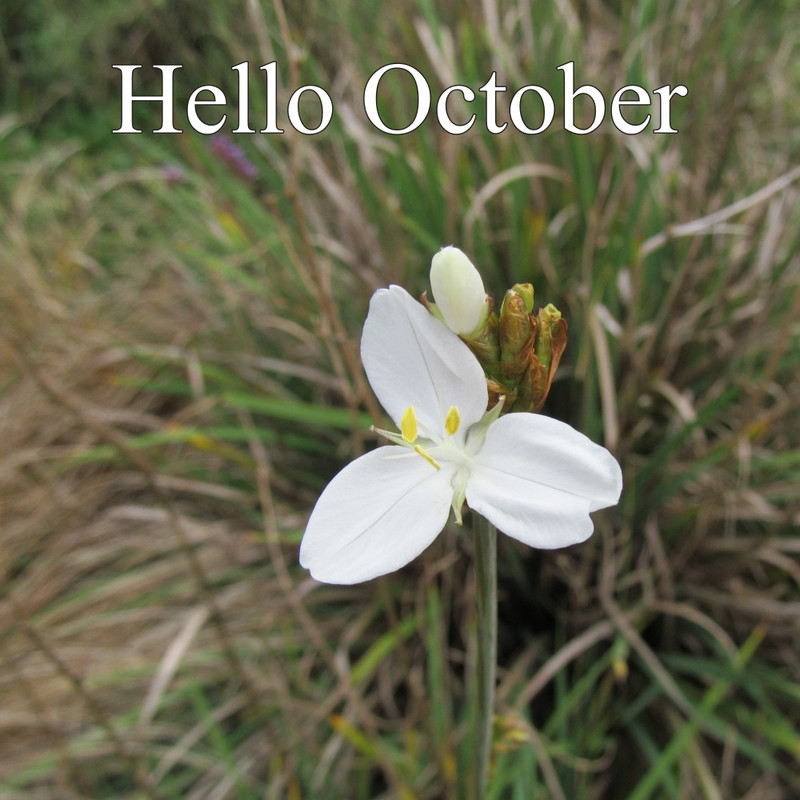 I love this time of year, when the last flowers dotted around the garden stand out like precious jewels in the autumn glow.
Previous&nbspBlog Post